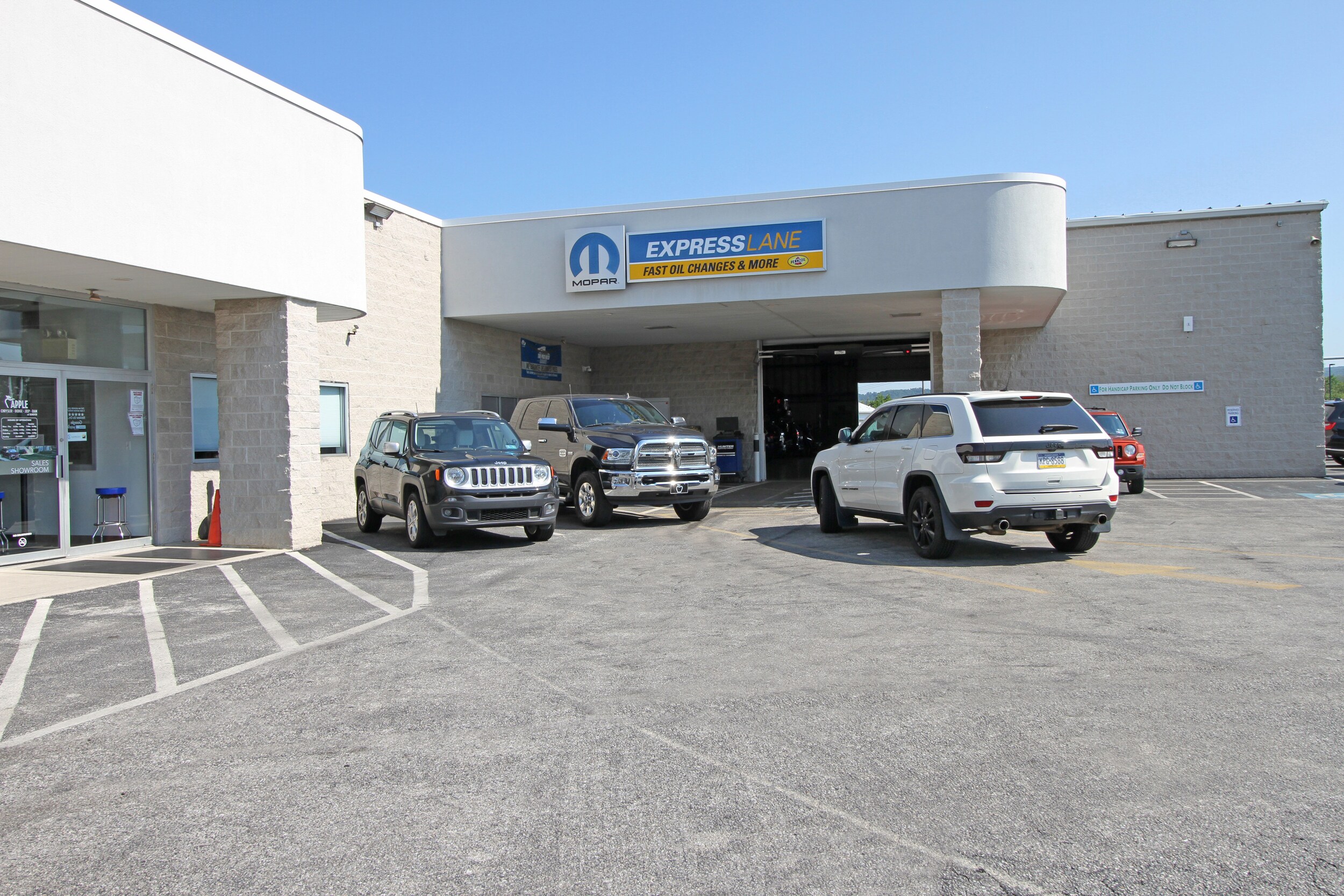 For drivers in Central Pennsylvania, Apple Chrysler Dodge Jeep Ram in Hanover should be your first stop for all your auto service needs. Regular maintenance is essential to keep your vehicle running like new, and you can trust our professional Mopar service technicians to provide the best care. They know your car inside and out and can deal with any maintenance issues.
Whether your vehicle needs a routine service, tire rotation, wheel alignment, brake pad replacement, or a new battery, our experienced technicians will have your car back to you in no time. We also have specialist equipment to diagnose more severe issues with the engine, transmission, and more. On top of our competitive rates, we can save you money on your servicing requirements with our service coupons.
Apple CDJR Service Specials and Coupons in Hanover
The Mechanic by Tim Mossholder is licensed with Unsplash License
At Apple CDJR in Hanover, we strive to give you the best deals on whatever your maintenance needs. However, with our regular service discounts and additional incentives, you'll save even more on routine service items. Before you bring your car to our service center, simply browse our service specials and coupons to discover the discounts we are currently offering.
You might find offers for 30k, 60k, and 90k mile service intervals, savings on our oil change and tire rotation service, discounted brake pad replacement, $10 off wheel alignments, discounted labor costs for air conditioning repairs, and a fuel injection service discount. Our service coupons change regularly, so check back often to discover offers relevant to you.
When you find the offer you're interested in, just click on the coupon to see the details and conditions and print it out. Present the voucher to our friendly service team during your service write-up. We'll ensure the discount is applied before you collect your car and pay for the service, so you can be sure you're getting the best available price. If you don't find a specific service coupon for the repair you want, simply let us know what you need. We have rotating deals that we may be able to apply.
For extra savings, don't forget to check out our parts coupons. You could get discounts on batteries, spark plugs, brake fluid, and touch-up paint. As with our service specials, the offers on parts change regularly. We supply genuine Mopar and original equipment manufacturer (OEM) parts to ensure your vehicle's perfect fit and operation.
How Service Coupons Can Help You
Typically, your car's engine needs oil, and the filter change around 5,000 miles, depending on the type of driving you do (check your owner's manual for your model). Regularly changing the oil ensures that your engine keeps running smoothly and removes contaminants.
At 5,000 miles, it's also an excellent time to have your tires rotated to ensure even wear and extend their lifespan. With our available oil change and tire rotation coupon, you get a discount on these essential service items. Wheel alignment is also crucial to ensure your wheels all rotate in a straight line. Poor alignment can affect the safety of your car and cause your tires to wear unevenly. Check the website for the availability of a wheel alignment coupon.
Your vehicle's fuel injection system ensures sufficient fuel gets to the engine for the power you apply. When not working correctly, your car will feel sluggish or not start. Use our fuel injection service coupon to keep the system in tip-top condition when available. Take advantage of these and other offers, as and when available, to save money on routine service procedures.
Why Choose Apple CDJR of Hanover for Your Service Needs?
When your Chrysler, Dodge, Jeep, or RAM needs a service, instead of taking it to your dealership, you might choose a backstreet service center or auto repair shop, thinking it's cheaper. However, any savings are usually because the repairer will use substandard parts fitted by general mechanics without specialist knowledge of your vehicle.
At Apple CDJR, you can be sure that our factory-trained Mopar service technicians know every aspect of your specific vehicle. They're qualified to carry out all service and maintenance tasks to the highest possible standards. Our Hanover service center uses Mopar and genuine OEM parts that fit perfectly and ensure your vehicle operates precisely as the manufacturer designed.
While servicing your car, you can take advantage of our shuttle service to get you wherever you want to go in Hanover. While you wait for repairs to complete, you may get a rental car to keep you on the road. If you prefer to wait for your vehicle to be serviced or repaired, you can make yourself comfortable in our relaxed customer lounge with free Wi-Fi and available beverages.
Complimentary Service Pick-Up and Drop-Off
When it comes to servicing your Chrysler, Dodge, Jeep, or RAM vehicle at Apple CDJR in Hanover, we offer you even more flexibility and convenience with our free pick-up and drop-off options. Simply fill out the online form to schedule a service with us from the comfort of your home or office in the Central Pennsylvania area, and we'll arrange a time to pick up your car for free. We'll even deliver the vehicle back to you. It doesn't get easier or more convenient than that.
With so many benefits, you should make Apple CDJR your first port of call in Hanover, Pennsylvania, for all your vehicle service needs. We'll welcome you to our conveniently located service center at 200 Eisenhower Drive, Hanover.
Whether you need a routine oil change, tire rotation, or full service, our experienced technicians will get the job done quickly and efficiently. And, with our competitive prices and the available service coupons, you can be sure that you're getting the best deal. Schedule your service with Apple CDJR today.
Hours
Monday

07:00AM - 06:00PM

Tuesday

07:00AM - 06:00PM

Wednesday

07:00AM - 06:00PM

Thursday

07:00AM - 06:00PM

Friday

07:00AM - 06:00PM

Saturday

07:00AM - 02:00PM

Sunday

Closed